International Higher Course
Awareness and Social Leadership
The "Social Awareness and Leadership" course is designed and developed so that each participant becomes aware of living in the present and acting, leading projects and actions, both personal and professional, always with a high social impact.
The content design responds to the current need to train people and professionals, able to consciously direct, not only one's own personal life, but also the social, the labor, having a transcendent vision of responsibility, ethics and social involvement.
The ultimate goal is to improve the world we live in., disseminating knowledge to people from a scientific and holistic perspective. Realize, be happy, have the deep knowledge and awareness that we belong to a whole interrelated with Nature and the environment, that our thoughts, feelings and actions affect everything and everyone, and that we are creators of our reality. Transfer this awareness in responsibility and ethics to all levels.
This course starts in....
You will advance your personal and professional development
first 10 discount registrations
testimonials from some of
.
The experience of the International Course on Awareness and Social Leadership of the Icloby Foundation, it has been very enriching.

I have been able to delve into topics that I already knew or had experienced, but also in others that I did not know or had read something in a superficial way. One of them is the issue of near-death experiences.. When I had to do work on this topic, I went to pubmed, reference library on articles in medicine and my surprise was to find more than 2000 published articles. Of course in medicine they had never told me about it. My way of seeing death has completely changed and I see the importance of whoever has gone through it to be able to express it freely, without fear of being judged, nor that his experience is labeled as hallucinations.

I thank the foundation for the variety of teachers we have had and how easy it has been to access them in the forums or on zoom. Just as I am also grateful for all the colleagues I have had.

And without further ado I encourage you
During the course I have been able to realize how great the human being is. Of all your values ​​and potentials. Of all the things we have in our hearts and suddenly you name them and put them in their place.

Experiences from the past have surfaced, of the present and the future, that have made me grow a lot as a person. In my mourning I have felt understood and accompanied.

I have also been aware of how important my colleagues are and of all the love I have felt and everything they have given me.. There has been a lot of respect among all the students of the course, sincerity, companionship and affection.

The course surprises you with each subject. It seems magical how little by little you are learning because of how well structured it is. One theme leads to the next, and when you realize you understand everything.

Both the course directors, as the teachers and the organizers have a professional and human category that is not easy to find and they have been very close and loving with all the students. Helping us in everything we could need.

A course 10 highly recommend for anyone young or old.
In my search to align my thinking, my feeling, my word, my action, I found in this Course the encounter of science, of philosophy and spirituality, beyond all dogma. Also the breath, to search inside my commitment to myself, and with everything that is and of which I am a part, starting a path towards my best version, forming part of a consciousness network.
As a person with a scientific-technical background and with great interest in philosophical and metaphysical issues, The "awareness and social leadership" course of the Icloby Foundation has given me a full-fledged propulsion towards a deeper understanding of life, the world we inhabit and the reality that surrounds us. The course has opened the door for me to understand and accept a new paradigm, already unstoppable, where science and spirituality completely converge. At the same time, it has meant the confirmation of a profound change in my life., where I have not only delved into science and spirituality, but it has opened a door for me to be able to contribute a grain of sand to society and the world in general, showing realistic possibilities to improve the present and build a better future for the generations that come after.

This course on "awareness and social leadership" has given me two wonderful things. On one side, the opportunity to apply my engineering knowledge in a small project, whose results have collapsed the concepts that I had about reality. And on the other hand, have met very special people with exceptional human background, both teachers and peers. Today I know that life and the reality that surrounds us go far beyond what we see with our eyes.. Today I see and feel life in a much more special and profound way.. Today I feel more human than ever and I feel part of everything. Thank you from the bottom of my heart for opening the door for me..
it was an interview, in which I heard Dr. Luján Comas speaking, among other things, about a course they were going to give at the Icloby Foundation, which encouraged me to find out about its subject and to ask for more information. The course was very ambitious and seemed very complete. I would try conscience, consciousness, quantum physics, from the heart, of the brain, from transition to death, of the duel, of social entrepreneurship and a few other topics.

What I did not imagine is that this course "awareness and social leadership", would end up being the course of my life.

From the first moment a synergy was created between the students like never before and the relationship with the teachers became something enjoyable, endearing, deep and pretty, very pretty. I personally was very interested in the subject of death, what is next and, as far as possible, remove the fear that is socially and culturally felt, and more than met all my expectations, with exquisite taste and professionalism, where all my doubts were not only satisfied, but it was deepened to limits and places where I would never have imagined that they could be covered.

I recommend, with all my heart, this course in order to understand that death is not the end of anything, but a continuation of what we call life.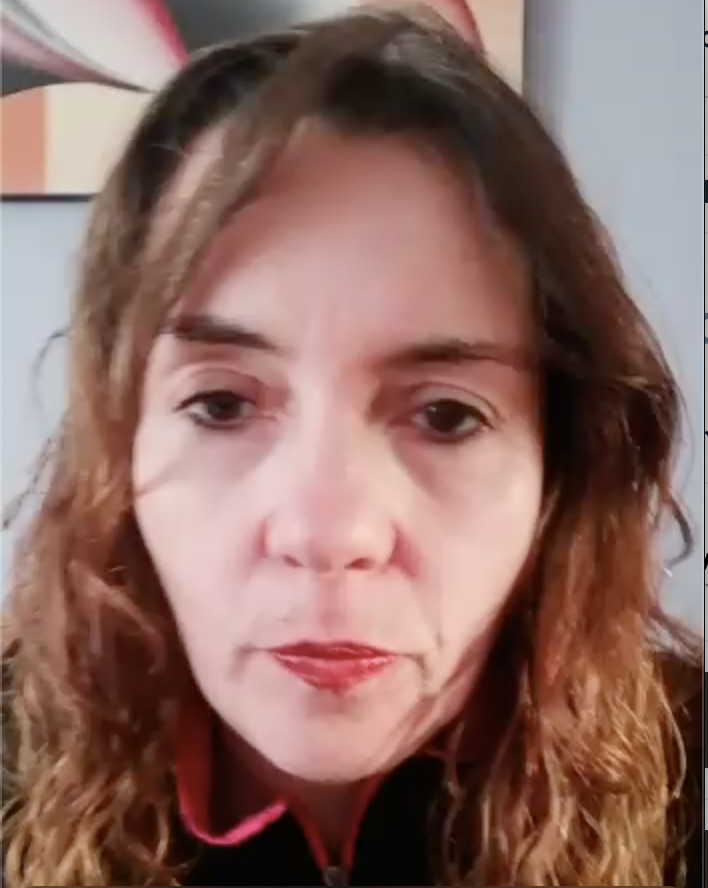 01 of August 2022 until the 27 March 2023.
limited places.
Course price: 3.900 €.
first 10 discounted registrations 1.000 €.
Interest-free monthly financing, prior payment of 10% registration.