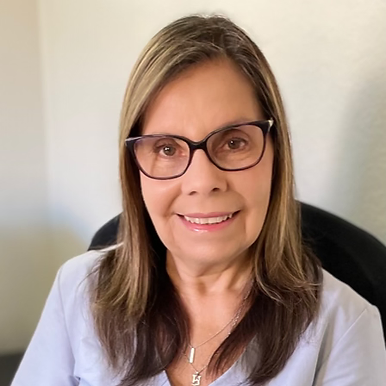 Comunicadora, escritora y autora del libro "Amar Más Allá de la Vida. Carta a mi hijo quien murió para enseñarme a vivir", best seller en Amazon.
Es licenciada en Comunicación Social de la Universidad Central de Venezuela.
Máster en Ciencias Espirituales del instituto Peace Theological Seminary & College of Philosophy de Los Angeles, donde cursa el último año del Doctorado en esa misma materia.
Tiene 28 años de estudios y prácticas espirituales en Movement of Spiritual Inner Awareness con sede en Los Angeles, ciudad donde reside.
Dicta un taller que diseñó para apoyar a quienes han perdido seres queridos, y es coach para personas en duelo.
Ha dado numerosas charlas sobre el tema para la comunidad de habla hispana, especialmente en bibliotecas públicas de California.