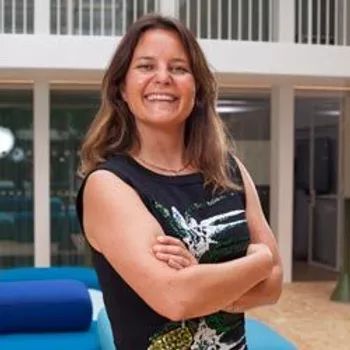 Innovation Manager en EIT Manufacturing,.
Anteriormente, Teresa fue directora de innovación de Barrabés Biz. Previamente desempeñó la función de gerente de Innovación en Altran.
Ingeniera industrial por la Universidad Politécnica de Madrid.
In 2013-2015 realizó el programa de liderazgo creativo de THNK, The School of Creative Leadership of Amsterdam y en 2018 fue seleccionada para participar en el Programa de Desarrollo Directivo para mujeres de alto potencial de la Escuela de Organización Industrial.
Tiene una amplia experiencia docente y en los últimos años ha colaborado con el Instituto de Empresa, el Instituto Europeo di Design y la Universidad Francisco de Vitoria.
Since 2018, imparte clases sobre innovación y escalado en la EAE Business School.